If you have a full-text article or eBook from a library database that you want your students to read for a class, you can place a link in Moodle or on your website.
(Note: If you embed a LINK to an article or eBook, you do not need to worry about copyright issues. However, if you upload the actual document into Moodle, then you need to review the fair use checklist in order to determine whether or not permission is required to re-post it.)

Here's how to post a link in Moodle to an article or eBook in the library's databases or eBook collection:

1) Find the persistent or permanent link to the article or eBook.
Simply copying and pasting the URL text string from your browser into Moodle or your website will NOT work. Instead, look for something called a "Permalink," "dynamic URL," "permanent link," or the like, as shown below.
DO NOT use the URL in the browser box!
Find the PERMANENT LINK or DYNAMIC URL instead!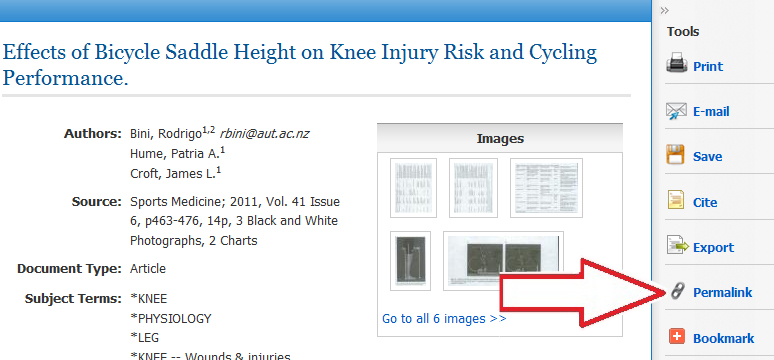 2) Add the Proxy Server URL at the beginning of the link.
This allows off-campus students and faculty to access articles and eBooks in our databases.

Our Proxy Server address is: https://ezproxy.goshen.edu/login?url=
EXAMPLE:
Here is a permalink to an article in an EBSCO database:
http://search.ebscohost.com/login.aspx?direct=true&db=aph&AN=63800130&site=ehost-live
Add https://ezproxy.goshen.edu/login?url= to the front of it, so the complete URL will look like this:
https://ezproxy.goshen.edu/login?url=http://search.ebscohost.com/login.aspx?direct=true&db=aph&AN=63800130&site=ehost-live