Skip to main content
It looks like you're using Internet Explorer 11 or older. This website works best with modern browsers such as the latest versions of Chrome, Firefox, Safari, and Edge. If you continue with this browser, you may see unexpected results.
PROXY ERROR WORKAROUND
Follow the steps below to gain access to the database you want to use.
1. Make a new tab (you do NOT have to open a new browser window) ...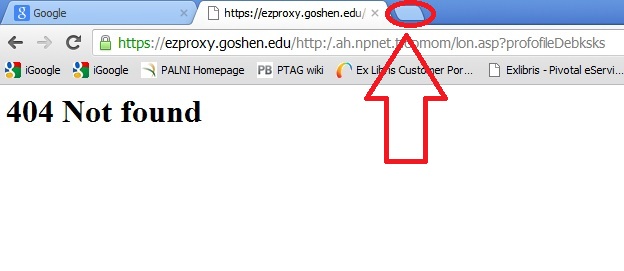 Google Chrome example
Firefox example
Internet Explorer example
Safari example
2. Navigate to the database you want to use. You should get in without a problem. We hope to have this issue resolved soon. If you continue to have problems, please contact us here.